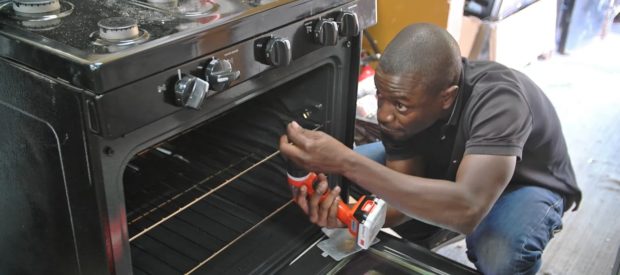 Top 5 reason to hire Appliance Repair Services
Home appliances certainly have made our lives easier. In fact, it's hard to imagine what our lives would be like without these modern conveniences.  They not only make your life comfortable but also bring down the huge workload. In order to ensure its smooth functioning, it needs to be maintained properly.  Appliance repair is something that should always be completed by professionals for several reasons.
1) Save money:  A professional repair service is much more cost effective than doing the repairs yourself.  Professional fees are worth your money, especially if it means securing your safety. However, if your appliances break down, you might think of replacing them with a new one and when you plan to buy a new appliance, you will end up spending more money. So, paying a professional for their time and effort is far cheaper than a game of trial and error at your own expense.
2) Safety: Hiring a professional to take care of appliance repair can be more safe and beneficial. Safety should always be first. And if you think how important is it for you to protect your family and home you have built for them. If you can't live without them, then now is the best time to rethink the idea of appliance repair.  Professionals, on the other hand are properly trained to look after such threats and deal with it when it happens.
3) Convenience: Convenience is probably one of the biggest benefits of using appliance repair services. You just need to contact the company that's offering you this service and its expert technicians will arrive your place and have the problem fixed with excellent service. Instead of moving around your whole schedule, hire a professional.
4) Efficient maintenance: The amount of help you get from appliance repair service is simply unbelievable while your appliance is not working properly. They are quite knowledgeable and they can have your appliance maintained from time to time to ensure optimal operation and longevity. By the services of a professional, your appliance can serve you for the longest time.
5) Excellent services and time saving: You can have a complete peace of mind when professionals work on a repairing project and as they can rightly diagnose the problem for the appliance they can provide high quality services.
In the same way, when you try to fix an appliance on your own you might take several hours for fixing it. But when experts take up the job they can get the appliance fixed within a short span of time. Therefore, having a professional can aid you with timely repairs.
To reduce your stress and help you save considerable money in long run, a professional appliance repair has the required capability. So, if you have decided to get appliance repairs done professionally, be sure to choose your company carefully. However, with a little bit of research effort from your side will help you to find the right expert or company for the job.
We, at US Appliance Repair offer the most professional appliance repair services in DC, Alexandria, Silver Spring and many more. Contact us today!