Dryer Repair
US Appliance Repair is a family owned dryer repair business servicing major areas such as Washington DC, MD and VA for years now. Our area of specialization lies in dryer repair service. We have always taken pride in providing the best dryer repair service and focused more on customer satisfaction.  Our teams of technicians are fully qualified and certified.

Having broken dryer or other broken appliances can cause a lot of stress and hassle. And finding the dryer repair service that best meets your expectation is really a daunting task. Fortunately, at US Appliance Repair, we specialize in repairing any broken dryer and make them working within no time.
Our extensive knowledge and expertise will get the job done right away from the moment you handover your broken dryer.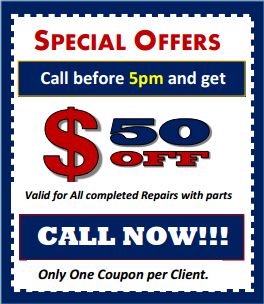 We have listed the common clothes dryer repair problems mostly faced.
Dryer not starting
Clothes take too long time to dry
Dryer not doing anything when turned on
There's no heat in the dryer
Dryer does not drum tumble
Dryer making too much of noises
If you are facing any of the above mentioned problems with your dryer the, it's the time for your dryer to take repairing service. We offer all type of dryer repair services and our dryer technicians have been factory trained and are well experienced. So, you can be assured of getting high quality of service.
Call US Appliance Repair today at – DC (202-602-7775), MD (301-845-5255) and VA (703-436-2905)
We cover following service areas:
Dryer Repair DC, Dryer Repair  Alexandria, Dryer Repair  Arlington, Dryer Repair  Annandale, Dryer Repair  Ashburn, Dryer Repair  Fairfax, Dryer Repair  Falls Church, Dryer Repair  Great Falls, Dryer Repair  Herndon, Dryer Repair  McLean, Dryer Repair  Reston, Dryer Repair  Vienna, Dryer Repair  Bethesda, Dryer Repair  Rockville, Dryer Repair  Chevy Chase, Dryer Repair  Germantown, Dryer Repair  Silver Spring