Call Now & Get
$50 Off
Any Appliance
Appliance Repair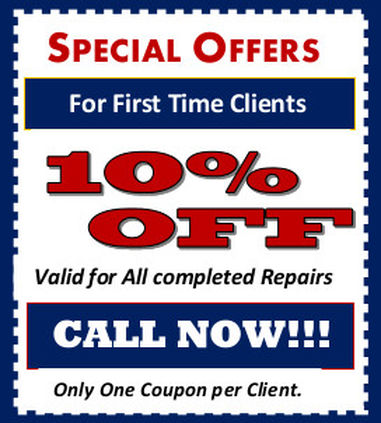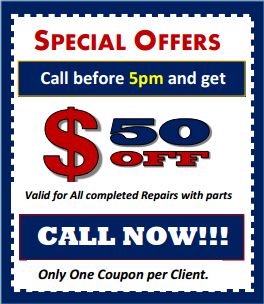 We Offer
90 Days
Warranty
Parts & Labor
Oven Repair in DC – Alexandria & Silver Spring
US Appliance Repair is one of the best repair service providers in DC, Alexandria and Silver Spring for many years. We have a team of professionals in both gas and electric oven repairs with oven repair DC. Our team has many years of experience with knowledge to fix your broken oven right away. Since the day of establishment of our company, we have been endlessly delivering the best and quality appliances repair services including oven repair services in different parts of US. Because of the experience that we have and highly skilled technicians and affordable services, US Appliance Repair has become one of the leading specialists in oven repairs in entire DC, MD and VA areas. The small appliances around your home are used a lot each day. And when one of them stops working, it isn't something that goes unnoticed. Such items as the oven, ice maker, and range hood and garbage disposal are all very useful staples in the home. To bake good stuff and cook delicious food we use oven each day and it might break anytime and it can be immensely frustrating when they break down. Therefore we are here to solve your problems relation with oven repair Alexandria.
We have been receiving great reviews from our customers. With our huge range of spare parts for all types and brands of makes and models, we can ensure to have your oven repaired quickly so that you can get back to cooking sooner. We are also known as the most affordable and fast oven repair servicing company in Washington DC, MD and VA areas. Having more than 20 field engineers on call in oven repair Alexandria and all highly skilled and certified, we are able to carry out repairs on most makes and models of kitchen appliances, including washing machines, tumble dryers, dishwashers, gas and electric cookers, fridge freezers and freezers, ovens, extractor hoods and more. Our commitment to go an extra mile for our customers gives us the flexibility to deal same day visits and even weekend call-outs, with engineers available throughout VA DC & MD for 3 hour slots. We commit to be in your house in 30 minutes since the time you call us.
In this competitive industry, we have developed effective work methods, as well as advanced technology, to allow us to deliver outstanding results within a reasonable time. Furthermore, we offer our clients cost-effective solutions in oven repair Silver Sring. We take pride in our care to detail and extraordinary workmanship we bring to every oven repair job. During repairs, our team gives clear communication to customers at all times. Not only that but we also deal with refrigerator repair and lots of other appliance repair. When you need a residential oven repair DC contractor, it is important to pick experts that can get the job done right. Our long list of happy customers is proof to our reputation for on time completion of repair jobs, affordability and high-quality workmanship. Our repairmen are dedicated to each other and our appliance repair business. We work day and night tirelessly to exceed your expectations as a customer.  Therefore we don't want you to miss the opportunity to benefit from our incredible oven repair services in DC, Alexandria and Silver Spring.
US Appliance Repair also offers basic monthly tips where we list technical problems that you can resolve yourself. However, when your oven doesn't heat, or refrigerator stops cooling or your dishwasher won't clean, it's time to call us.
Some of the most common issues with ovens and ranges are burned wire connection, clogged air circulation duct, defective thermostat or switch and broken door seal. Whatever the problem is we will fix you with full guarantee. Oven repair DC can identify the issue and offer a solution. If you are whether in Silver Spring or Alexandria, still call us. No other appliance repair service matches the professionalism that oven repair Alexandria and oven repair Silver Rpring specialists bring to the job. Pick up your phone and call us right now.