Refrigerator Repair
US Appliance Repair specializes in refrigerator repair and offers the best refrigerator repair services in DC, MD and VA. We know very well how frustrating it is to have broken refrigerator and finding the best repair services that you can trust with your appliance is really a tough thing to do. Considering your hardship in mind, we offer best services in town in a timely fashion. The services provided by US Appliance Repair are reliable, reasonable, qualified and considerate. So, if you want to repair your refrigerator or freezer then, hurry up and contact us right now.
Each refrigerator mechanic in our team are highly skilled and have years of experience repairing refrigerators and freezers. Unlike warranties of our competitors, we offer the refrigerator repair specialist guarantee, which will guarantee all our parts and installation with a 12 month warranty.

We are well reputed refrigerator repair DC, MD and VA who are always ready to help our valuable clients. Whether you need Kelvinator fridge repairs or simple maintenance for most any other brand of appliance, we ensure you that we can make your refrigeration equipment work as best as it can. We are just one call away from you. We can guarantee that the refrigerator repairing work done by our qualified staffs will well exceed your expectation and make you happy.
How to find out whether your refrigerator needs quick repair or not?
We have compiled a list of common things to look out for that might mean your freezer or refrigerator needs quick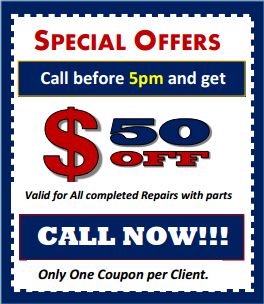 repairs:
Your fridge or refrigerator looks as though it's sweating in the middle of heat wave
Your refrigerator is leaking water
Your refrigerator is shorting the power on the house
Your refrigerator motor is running hot and is noisy
Freezing food in refrigerator and your food is spoiling
Your refrigerator is not cold enough
Your refrigerator is beeping and banging a noise
To schedule a service today, contact us online or call us directly at – DC 202-602-7775, MD 301-845-5255, VA 703-436-2905
We cover following service areas:
Refrigerator Repair DC, Refrigerator Repair Alexandria, Refrigerator Repair Arlington, Refrigerator Repair Annandale, Refrigerator Repair Ashburn, Refrigerator Repair Fairfax, Refrigerator Repair Falls Church, Refrigerator Repair Great Falls, Refrigerator Repair Herndon, Refrigerator Repair McLean, Refrigerator Repair Reston, Refrigerator Repair Vienna, Refrigerator Repair Bethesda, Refrigerator Repair Rockville, Refrigerator Repair Chevy Chase, Refrigerator Repair Germantown, Refrigerator Repair Silver Spring